On Jan 10-13 I had the pleasure of attending the DNS-Sport 1&2 courses in LA at Chris Powers' Movement Performance Institute and given that many have contacted me about the content of the course, thought I should put together a review. My exposure to DNS to date has been through the clinical track of DNS A,B and C certifications (C cert pending) over the past 3 years and may continue with D level in the next year.
I will say that I entered this Sport course with some reticence as I was not sure whether adding more DNS material in my toolbox was going to help much.  The primary tools I was looking for, corrective exercises to share with patients, seemed to be an afterthought in my previous courses.  My specific points that I was personally concerned about with my prior DNS classes were:
Too much focus on internal cueing strategies vs external cueing strategies
Too little focus on corrective exercises to share with patients to reduce need for care
Prevalence of so-called Vojta 'reflex stimulation points' in the course matter
Poor organization of material and course notes
Too much focus on pediatrics
So How Were the DNS "Sport" Courses Different?
I was stoked to find that the "Sport" courses had left out  pediatrics, reflex locomotion material and internal cueing focus had been de-emphasized! Finally too, exercise strategies we can share with our patients and clients were the focus! I was very excited about this turn of direction in the DNS course work but heard from some of my strength and conditioning (S&C) colleagues that they were concerned about the persistent clinical focus of the course and the hands-on cueing demonstrated. Grand Rounds focused on injured athletes, but instructor Petra Valouchova studiously avoided rendering a diagnosis or focusing on tissue injury. Instead the focus was on movement assessment and correction, these are tenets that are the bailiwick of both the S&C world and in the clinical rehab world thanks to the FMS/SFMA paradigm shift provided by Gray Cook. Statutes and scope of practice restrictions in much of the world prevent trainers and S&C folks from manual contact with their clients, but the roughly 50% population of S&C folks in the room, they saw that this material was easily verbalized to potential clients.
When I came back home to Portland, the only regret I had was that the incredible group of S&C folks that I share patients and clients with did not yet have this material under their belts. While the FMS/SFMA palette gives clinicians and trainers a common language to speak and hand off to each other with, the DNS material has not reached that level of common usage yet. The courses I attended provide that common map from which we can use our respective fields of experience to orienteer.
What's in a Name?
I think that perhaps the "Sport" designation was a misnomer that grew out of earlier conversations about how to create a template that clinicians and trainers can work from together. I propose that these "Sport" courses are a MUCH better introduction to motor pattern ontogeny and to achievement of proper joint centration to set the stage for performance than are the clinical A, B, C, D level courses. As a result, I think the current Sport courses should carry a name that better reflects their content…something like
DNS 1-Introduction of Developmental Motor Patterns,
DNS 2-Application of Functional Joint Centration to Reduce Injury.
The true "Sport" course, which has yet to be developed, would focus on use of these principles to bring optimal performance to athletics. I'm thinking of a name like DNS 3-Optimizing Performance with DNS Principles. Those venues would be in gyms and weightrooms and Grand Rounds would not be injured athletes, but would instead feature promising athletes at different developmental levels who want to run faster, jump higher, throw farther. I could see those  courses using items like Omegawave over subsequent days and OptiGait and slow motion video capture to see pre and post DNS interventions in the healthy athlete.  Further coursework could focus on sport specifics…Track and field, Cycling, Tennis, etc. See..now I'm excited!
DNS Sport At Present
For now, the course content of the DNS-Sport classes is as follow:
DNS Sport 1 and 2 are an introduction to ontogenic motor patterns.
Course 1-Focuses on development of deep spine stabilization system via diaphragm/pelvic floor and TA
Course 2-Focuses on joint centration of limbs on the deep spine stabe system. Course 2 also teaches assessment and correction of common motor pattern faults that can lead to injury. Here I'm talking about the chronically tight hip flexors and traps that defy daily stretching techniques. We all see these in clinical practice and might even know them as Upper Cross and Lower Cross through the Janda perspective. However, many of us with manual toolboxes 'face palm' daily about the recurrent tightness in those muscles that doesn't respond to stretching, ART, Graston, foam rolling, lacrosse balls, etc. DNS offers a window to effectively treating these hypertonic muscles by improving intrinsic spine stabilization to take to adaptive stabilization roles these types of muscles off of the table. Phasic muscles return to their movement roles and very quickly decrease hypertonicity when the stabe system is returned.
 Worth It?
So, should you, as a trainer or clinician, cough up the $$ to bring this understanding to your patient/client population? IMHO, the answer is an enthusiastic YES!!! Moreover, I think the current DNS-Sport 1&2 courses embody best way to gain access to this material in an organized, well-presented manner…even if the courses are named wrong 😉  In the future, that Performance course I wished for above , will be presented and you will want to have the understanding represented in the current Sport courses. If you want opinions of others that attended the Sport courses, check out the videos below.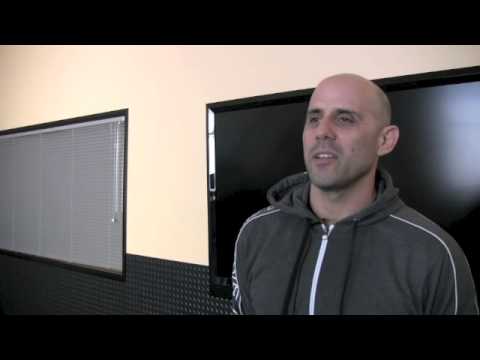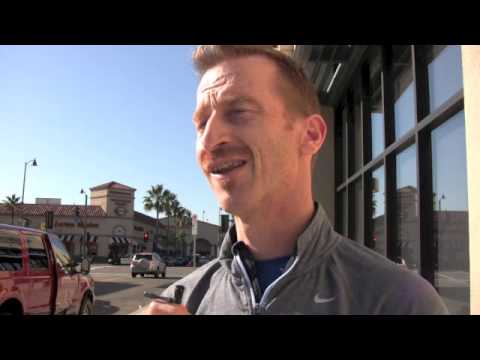 Finally for my colleagues in Prague, I would also offer constructive criticism that the courses would be improved by offering a repository of videos to course attendees which offer review of the movement patterns. Perhaps the excellent library that Mike Rintala, DC and Dave Sabo are cranking out can be used!  I can imagine a password protected site where attendees could see instructors demonstrating and covering the essential points of prone and supine movements on video for their own review. I could also see benefit in another service for attendees consisting of PDFs of specific exercises that are covered in these courses. These PDFs could contain photos and key points and work as handouts to help the patients and clients do their home exercises. Just a thought!