Some recent Facebook posts I made need a little bit more fleshing out.  I was upset because I had a patient show up 9 months after I rehabbed her lumbar disc injury.  She had re-injured her back while performing seated machine crunches on a machine like the one below, while UNDER THE SUPERVISION OF A TRAINER IN A 'BIG BOX' GYM!  Several folks responded to that thread so I thought we'd explore the topic more.
Recently, some prominent trainers in the blogosphere have begun to question the "no crunch" literature of Stuart McGill and others.  While I too think there is more room for us to explore limited unloaded flexion of the lumbar spine (like in Charlie Weingroff's 'Core Pendulum Theory'), I think the polarized environment in which this discussion often takes place really makes for a worse world for patients and clients.  Young trainers can get caught up in the polarization, become adherents of an influential fitness guru, and lose site of the importance of screening clients well for personal goals and injury history.  The resultant adherence to dogma on the training room floor leads to injured clients.  When trainers injure patients, both patients and clinicians lose respect for trainers.  Then clinicians are less likely to respect trainers and send their patients into those trainers' gyms.   This re-creates the old turf war environment where trainers think clinicians are too cautious and want to steal their clients, and clinicians are afraid to let their patients work with trainers.  This represents several steps backwards.  In the post-FMS world, we have Gray Cook to thank for providing an effective communication model, a sort of rehab Esperanto (look it up) that allows clinicians and trainers to liase.  That handshake from rehab to training is WAY important and we need that model filled with understanding and respect.
So, let me make it clear…WE CLINICIANS NEED TRAINERS ON OUR TEAM TO HELP SEGUE PATIENTS TO SELF CARE!  In the competitive environment of personal training, an excellent way for you trainers to bring clients to your door is to bone up on the literature surrounding rehab, then market to chiropractors, physical therapists and medical doctors in their community, showcasing your chops to manage their patients.  In fact, just get good at avoiding injury to the most common painful tissue in back pain, the lumbar disc, and you can plan on lots of work.  Any clinician worth their salt will give you audience if you send a letter explaining your understanding of the pathobiomechanics of disc injury in the lumbar spine.  Those that don't see the value in your services don't matter.  Move on until you find the heads up clinicians that want your help as much as I do.  Many reading this are already savvy to much of this material.  For those who aren't,  I will suggest a must-do list of education to get you prepped for your pitch.  Those that already know this stuff, forward this post on to the newbies so we can up everyone's game.  There are way too many people in pain out there and we need to work together folks.
THE NEW TRAINER'S GUIDE TO NEW CLIENTS
1.  Read Stu McGill's book, Ultimate Back Fitness and Performance-The go-to manual for managing the spine on the training room floor.
2.  Go get certified in FMS, here's the calendar–Gray Cook has changed the landscape of training and rehab by providing an accessible model of assessment and corrective exercise that trainers and clinicians can both use.
3.  Subscribe to StrengthCoach.com–Mike Boyle took his vast coaching experience, added that of the brightest minds in training and coaching, and created an incredible resource that is right on the cutting edge.
4.  Subscribe to SportsRehabExpert.com–Joe Heiler, PT tweaked the StrengthCoach format and focused on the rehab end of things. This site is a crazy value and helps you learn the ins and outs of functional rehab so you can liase with the clinicians.  Clinician that aren't frequenting this site are falling behind the curve.  Members to MyRehabExercise.com should ALL be using Joe's site to stay current on the literature in functional correctives.
5. Get Charlie Weingroff's Training=Rehab, Rehab=Training DVDs.-Charlie Weingroff, DPT scares me.  Not only because he can squat 800 lbs, but because he's one of the brightest folks in rehab and has the chops to crossover between elite coaching, physical therapy, and chiropractic.  He also knows WAY too much about professional wrestling and fantasy football.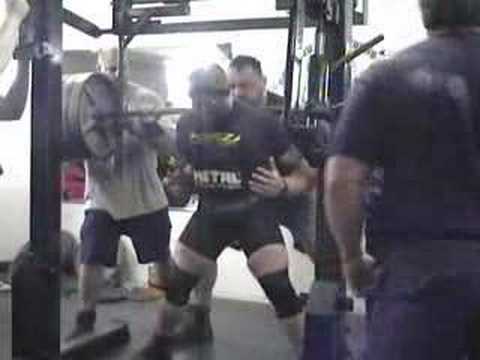 6.  Get Craig Liebenson's new Functional Performance Training DVDs (more on that in an upcoming post)-Craig Liebenson, DC is my 'Sensei'…there, I've said it.  Craig's work in functional rehab has influenced my work going all the way back to my first year in chiro college.  While his Rehabilitation of the Spine textbook is enough to keep you occupied for a year, his release of  3 new DVDs on Core Stability, Functional Training, and Flexibility will be what all of us are talking about in the next year.
7.  RSS Jeff Cubos' blog-Jeff Cubos, DC knows more than you do.  He knows more than most of us do.  I have never seen a more voracious appetite for learning, in a more humble individual. Jeff truly loves to share his knowledge and does so on his blog, JeffCubos.com.  His participation on the recent Muscle Imbalances Revealed-Upper Body, hints at great things to come in the future.
8.  And I humbly suggest you subscribe to MyRehabExercise.com just over on the right of this page.  I've put together a roster of corrective exercise video tutorials for you to share with your clients and patients so that they can "balance their chassis" before you start loading it up with a bunch of weight and intensity.  Those videos are from multiple sources (FMS, kettlebell community, McGill, Liebenson, Cressey, McKenzie and many more) but are conveniently located in one place so you don't have to send patients and clients all over the web looking for rehab examples.  The price is right too, at less than $10 per month.  Heck, if that's too much, send 10 of your colleagues to MyRehabExercise.com and you can get the service for free for a year!
Consider this approach as well.  In my clinic, I encourage my patients to invite their trainers in to my office during their treatments if they are comfortable with this.  I'll then allow the trainer to stay for an afternoon and observe treatment for other patients that are okay with it.  Trainers, see if the clinicians you refer to would be copacetic with this arrangement.  Clinicians, offer this opportunity to local trainers.
Now, back to the topic of post-graduate education for trainers…one of the best places
you can go to start your information gathering is Stuart McGill's work.  And if you ever get a chance to see Stu in person, jump at it!  It just so happens that Clare Frank, et al at Cynergy Education Group are hosting Dr. McGill in LA on Oct. 15-16.  Here's the link to that gathering, but get to it because there aren't many seats left.
_____________________________________________________
 _____________________________________________________
My personal journey with Dr. McGill began about 10 years ago.  A nasty twisting injury to my thoracolumbar junction that occurred in my 20's when I was a kayak guide, re-emerged after a crappy lifting episode.  I found that more and more frequently, my back would seize with less and less provocation.  I figured the world had little use for a chiropractor with a gimpy back so it was time for this chiropractic physician to heal himself.  Sure, I had had my fill of old-school chiropractic treatment for this issue including manipulation, soft tissue therapies and lots of passive modalities.  However, like so many other people's experience with that limited toolbox, my benefit was only transient.  At about that time I was introduced to Stuart McGill's books and started to read his work suspecting intuitively that that approach of spinal stabilization was going to be my best solution.  It did help me tremendously and it also transformed my practice as I shared this approach with my patient base.
I put together my first tutorial videos for McGill's correctives about 5 years ago to help my own patients learn these exercises.  Much to my surprise, clinicians, trainers, bodyworkers, yoga and Pilates instructors and the lay public started using my site and Dr. McGill's exercises with excellent results.  That experience formed the base for the current MyRehabExercise.com.  Now, in addition to Stu's exercises, we also have FMS correctives, material from Craig Liebenson, MacKenzie, the kettlebell community.  We've even got functional rehab from Eric Cressey, Dan John and folks many of us have crossed in the blogosphere.  All of these exercises are patient-friendly tutorials, and are aimed at helping patients and clients not only learn how to do the exercise, but also to learn a bit more about their conditions.  Those interested in trialing the videos for use with their own patients and clients can follow the links over on the right side of the page here.